Character:
1. Clear construction site, reducing environment pollution from noise, dust and construction rubbish;
2. Not limited and effected by season and weather, shortening building period and investment time.
3. Prefabricated and assembled in factory, product quality can be guaranteed;
4. Laboring saving, convenient changing and maintain for the house's component.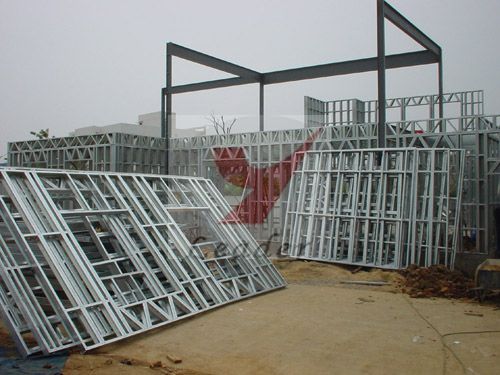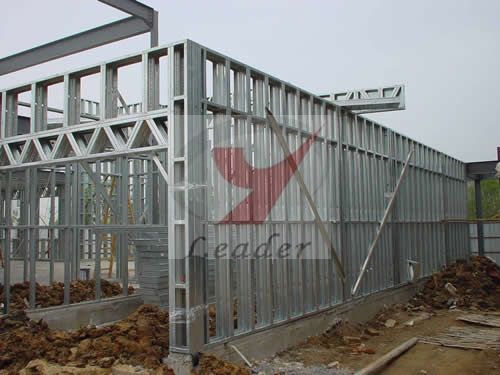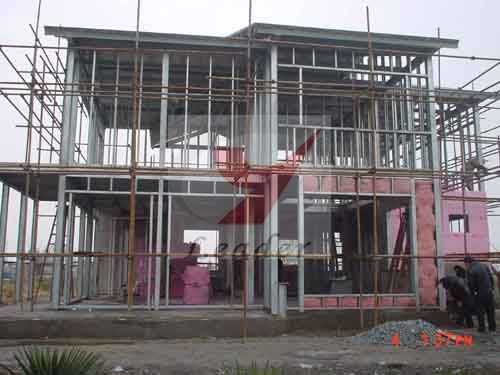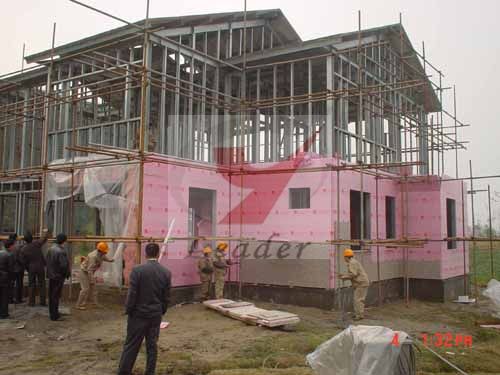 Usages:
1. Steel villa
2. Tourist and holiday house
3. Family house
4. Other temporary constructions
Material:
Main steel frame: Galvalized steel frame(with steel base)
Roof: Pitch tile+ waterproof membrane+OSB /MgOboard+insulation glass wool
Ceiling: Calcium silicate board
Exterior wall: Cladding board+10 OSB/MGO board+ glass wool+10mm OSB/MGO board+9mm calcium silicate board or other cladding board
Door: PVC door
Window: Aluminum swing or sliding window
Prefabricated house and Ville