Melamine(HPL) laminate MGO board is made by gluing melamine paper to MGO panel, it combines advantages of MGO panel and melamine paper, is an innovative decorative and building material, widely used for interior decoration and furniture making.
Outstanding properties
1. Good visual effect
The panel can be made into different into designs with vivid gloss.
2. Tough, abrasion-resistant, heat-resistant
3. Acid-resistant, alkali-resistant, oil-resistant
4. with smooth surface, easy to clean
5. Fireproof: Grade A non-combustible
6. Waterproof
7. Healthy and environmental friendly, doesn't contain asbestos, formaldehyde or benzene
Specifications
1. Size: 1220*2440 Max width is 1220mm and max length is 3660. Other sizes can be cut.
2. HPL skin thickness 0.5-1mm. MGO board thickness: 3-20mm
Face
HPL one face or two faces
HPL surface
Matt, Glossy, Relief, Grain, etc
Core material
Magnesium Oxide Board
Glue
MR. WBP. E1. E2, E0
Applicant:
interior decoration used in furniture, cabinet, Marine,
kitchen, bathroom, teapots, windowsills, interior wall
panel and   so on.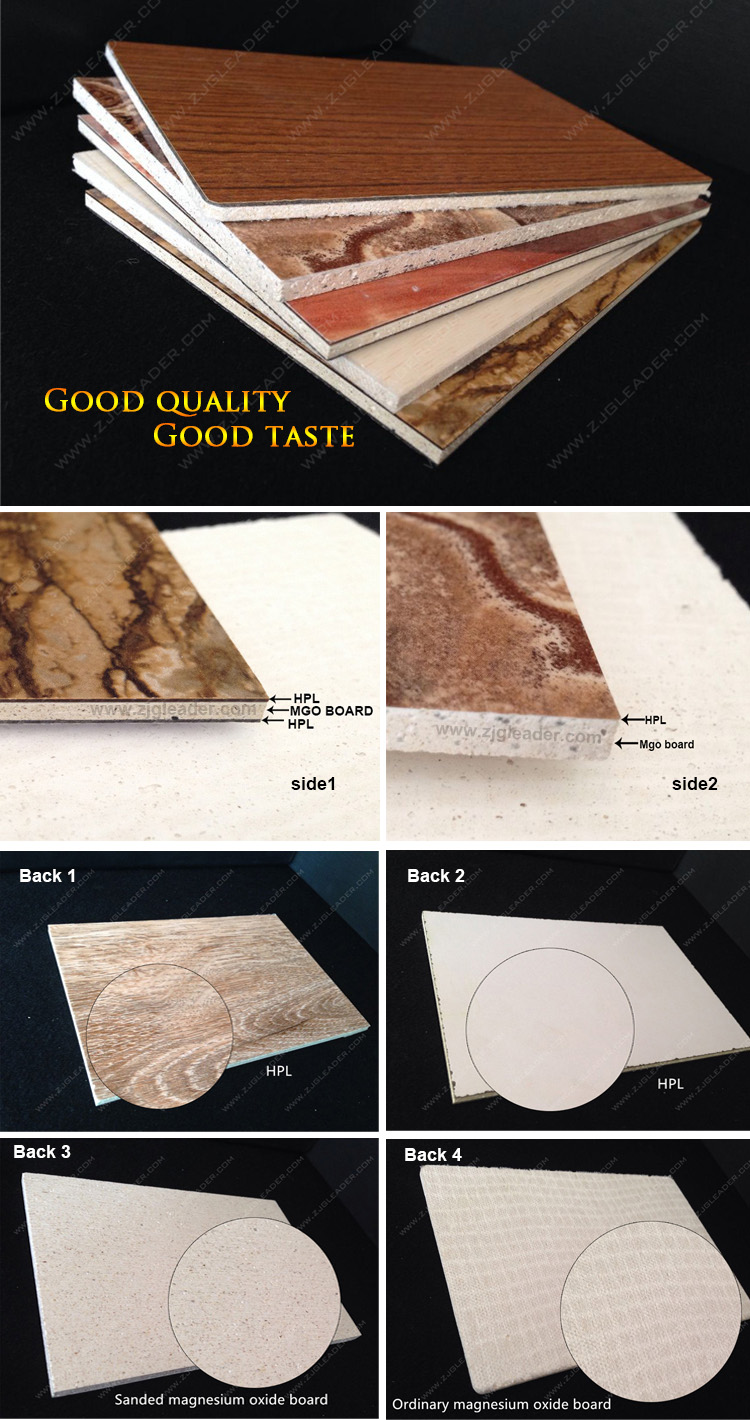 Decorative glass magnesium oxide board